Testimonials
Looking for an air purifier, but unsure which company to settle on? Read the following customer reviews of our industry-standard air cleaning products and outstanding customer service to see why Oransi is the most trusted brand in the air purification market.
...Your company might consider providing presentations or consultation to other organizations on the art of customer service. It has, unfortunately, become unusual to experience the excellent customer service you provide.
- Donald from Michigan
...Your company might consider providing presentations or consultation to other organizations on the art of customer service. It has, unfortunately, become unusual to experience the excellent customer service you provide.
- Donald from Michigan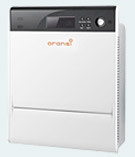 After much researching, reviewing and head scratching, we chose the Oransi Max HEPA Air Purifier as we require a very clean environment due to medical conditions. There were less expensive units out there but we were looking for long term reliability and service and one that REALLY cleaned the air. The Oransi looked best and it really is. Very well built, quiet running and effective. I am so pleased that we found this unit and purchased it. The shipping and delivery were as promised. I had a couple of questions and their Customer Service responded amazingly fast. Happy we have it!!!!!
- Patrick from Georgia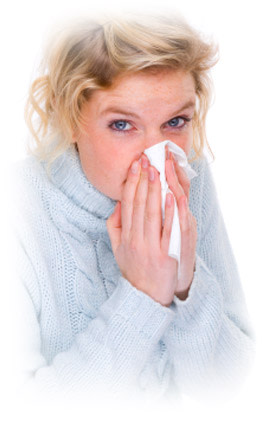 Excellent product. The difference in our home is remarkable. Customer service is the best I have ever experienced. Highly recommended.
- Panthers Fan
Cleaner air. Fresher food. No smell. Who can argue with that?
- Just Married with Coupons
We would like to thank you and Oransi for the excellent product that you manufacture and sell and the excellent customer service that goes with it.
This is our second set of air cleaners that we have ordered from you. They are a Godsend for my wife who has severe allergies and asthma and other lung issues. She was exposed to mold and is hypersensitive to any mold or VOCS in the air from cologne, perfume, paint, air pollution, etc. Whenever she can't breathe at home we turn on the Oransi Pro Air Cleaner and within minutes she is able to breathe again. I am an engineer and I appreciate the care that went into the design of this product. The filters are very easy to change and the unit is very quiet at the low and medium settings, and the sound at the high setting where you are moving a lot of air it is not unpleasant. We recently had some drywall work done on our house and the air pollution indicator turned red, but not for long as the air cleaner cleaned the air in a matter of minutes. We are very happy to have found you and will be a customer for life. Thank you again for a wonderful product and the service to back it up.
- R & J, Newtown, CT
Bought this item a month ago. Wife has terrible allergies and this year has been especially bad for pollen. Happy to say since turning this purifier on she has not had a single problem. We put it in the bedroom because she generally gets worse at night, but not this year. Would buy again without question.
- Michael
We received the air filter this afternoon. It works just fine. Thank you so much for the quick response to our emails for help and for the equally rapid delivery. We are most pleased with your products and with your terrific customer interactions and response time. Thanks again.
- The Henson Family from Livermore, CA
I ordered 2 of these and I am very happy with them. They are quieter than the Honeywells I replaced and much easier to open and close when I want to vacuum the carbon filter. This product does not need the main filter replaced for 2 years and this makes a difference when comparing prices. This product is much better quality than my previous air cleaners. I called the company to ask some questions before I purchased these and spoke with a lady named Katie that was so helpful and sweet. This was a refreshing change!
- Elizabeth
This product is worth its weight in gold. It eliminates pet odor, smoke and allergens that fill my home when the window are open. I purchased two machines, one in the kitchen that opens to the entrance of my home and one in the bedroom. Krisp, clean air in the bedroom! I recommend this product highly.
- Chris
I was amazed at how well the Ionic Fridge Air Purifier cleaned the air inside my refrigerator. After approximately 30 minutes, my fridge didn't have that funky odor that it typically does. Your nose, taste buds and wallet will thank you!
- Mommy Living the Life of Riley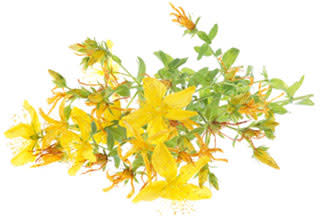 I purchased this product a few months ago. As soon as I plugged the unit in I could spell the fresh air. I have had bad allergies for years and have suffered with sinus infections etc. Just recovered from a very bad sinus infection that turned into Bronchitus and found this to be the best air purifier for allergies.
I was desperate to find something that could help me not get these allergy illnesses. My wife always ran a fan in the room also due to not being able to fall asleep to my bad snoring..Many nights she left the bedroom to sleep in the spare bedroom. She is much happier now also. I do not snore and if I do it is very light. Not like before. She also likes the sound of the fan to help her fall asleep. There is different levels of fan speed and even on the high speed the unit is very quite. The buttons in the front are easy to understand to turn the unit on and change the settings.
The filters seem very easy to install. The unit is sleek and can be placed in the room very small foot print of the room. I can say that since buying and using the unit I have not felt congested during this spring season with all the pollen. The air smells much fresher and I am going to put one in our living area of the home. I would recommend to anyone serious about buying a Hepa filter air purifier.
My son has very bad allergies also and is now married. He visited over the Holiday and tried out the air purifier. He also said he felt much better and slept sound. He plans on purchasing also when he goes back home.
- Robert
Excellent customer service. Your Customer Service reputation is what made me choose your product against some stiff competition.
- Bruce from Texas
It's hands down the best air purifier/deodorizer I have ever tried and now will ever use.
- Thrifty Jinxy

After moving into temporary accommodations, my wife's difficulty sleeping due to allergy-induced congestion became acute and she asked that I attempt to find a portable air purifier that might help alleviate the problem. We had, for several years, used four Sharper Image ionizing units in our prior residence along with an electronic unit built into our HVAC system to address the problem there.
After a couple of hours of online research, I decided to try the Oransi finn HEPA air purifie unit and ordered it online with expedited shipping and it showed up a couple of days later-right on schedule. Bottom line: Starting the very first night the unit was plugged in, my wife slept like a baby, and has been ever since. In fact, this morning, she complained that it was really hard to wake up because she has been sleeping so soundly. I don't know how or why, but this item has had far more impact on the air quality in our bedroom than all of the stuff we had plugged in in our last home. We are building a new home and I am seriously considering purchasing two or three more of these units. AMAZING PRODUCT FOR THE PRICE!
- Tom
The Oransi V-HEPA Air Purifier offers all of the features that consumers are searching for, wrapped up in a small, modern designed unit. The unit itself is not only quiet, but also offers a soothing sound that lulls my girls to sleep at night and I feel confident running the unit all night with its Energy Star rating.
- "Deal"ectable Mommies
I truly have noticed a difference in my fridge. It smells fresher, and I love that it helps keep my food from going bad as quickly. Just what busy moms need! It is also completely silent, which is lovely. On top of all that, it doesn't require any replacement of filters.
- The Bragging Mommy
This is a wonderful product. I never write reviews but I wish to state how courteous and helpful your service reps have been. I had ordered it through Amazon over 10 months ago and had a malfunction, your staff quickly helped me find the vendor I had used to purchase the Oransi Finn then guided me through the process of getting a replacement delivered at no expense. In this age of impoliteness, I am impressed by your staff and will definitely purchase more of your high quality products in the future.
A Satisfied Oransi Customer
This unit is the best thing I have ever bought. My husband and my dog have allergies and this unit takes everything out of the air. Great product!!!!
- Cheryl
It's a neat little device. No filter. Runs on two AA batteries. Just stick it in the fridge somewhere and let it do its job.
- Crunchy Beach Mama
I am pleased to report that the Oransi v-HEPA MAX Air Purifier is indeed really quiet even on the highest speeds. I love that this model is user friendly and it took very little time for me to learn how to use the control features. My favorite feature of this model is the Intelligent Air Quality Monitor which lets me know with a visual indicator whether the current air quality is "Excellent, Very Good, Good, Standard or Poor." I am extremely pleased with the Oransi v-HEPA MAX Air Purifier as it gives me confidence that I am using an air purifier in our home that provides my family with better air quality. It is affordable for the high performance and effectiveness in regards to other units that I have compared it too on the market as well.
- Simply Stacie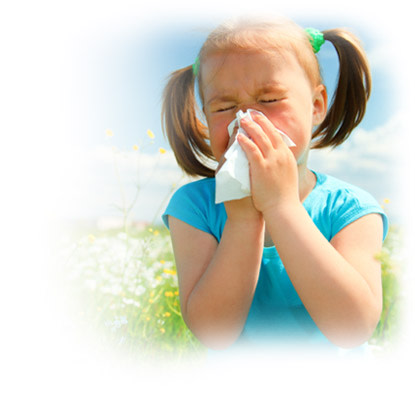 My very first impression of the product was the size. It is small! And it takes only as much room as a large lemon! My second impression was it works!
- Mama in the Kitchen
I have really bad allergies. We decided that it would be beneficial to order an air purifier to run in our room at night. When I promptly received my product I set it up in my living room just to try out. Within 20 minutes I felt like my airways opened up! We have been using this in our room every night. My husband doesn't wake up stuffy any more. I would highly recommend this product and want to say that it is worth every penny.
- Mommy of Twins