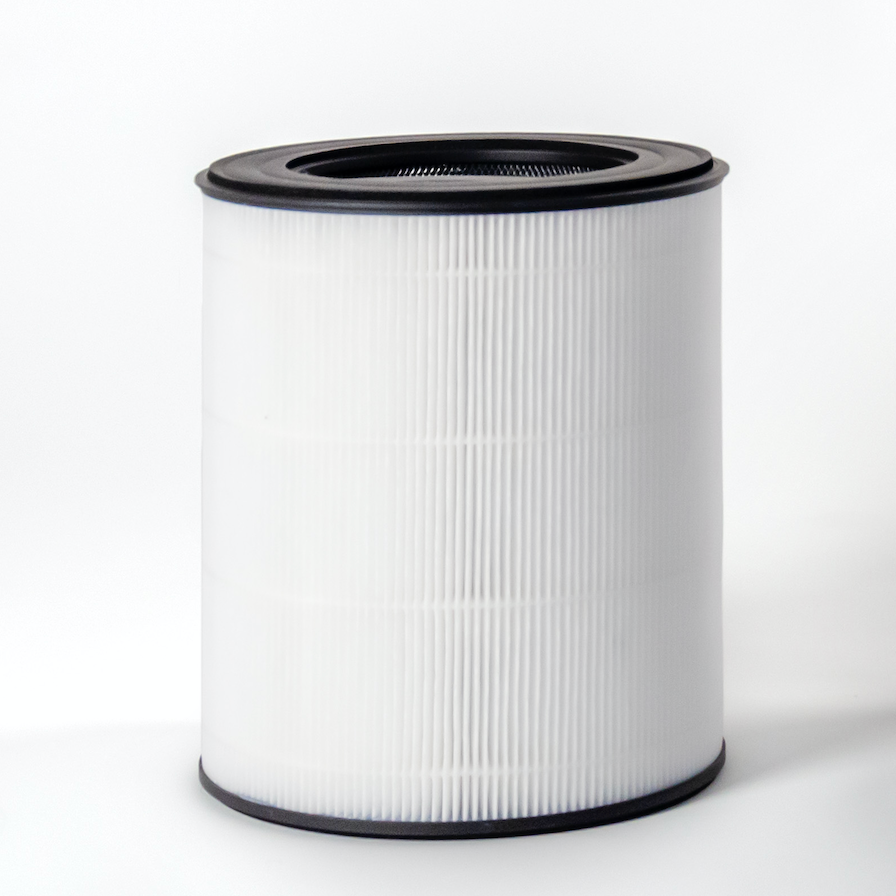 Out of Stock until Dec 26. Replacement air filter for the mod jr. air purifier. The filter consists of a mesh pre-filter, high efficiency filter based media that is pleated and activated carbon filter layer.
Fits the mod jr. with the blue handle.
Note: Dust can accumulate on the outer mesh screen of the filter. This can be cleaned by vacuuming or wiping with a cloth.

Replacement pre-filter for the Finn air purifier.